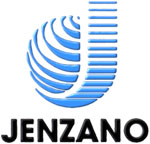 sales@jenzano.com
Telephone: (386) 761-4474 USA

Model MP1, MAP1, MAP2, MAP3
Miniature Weld Head

By utilizing the unique methods of CONVENTION and SHUNT-type welding, this particular design provides a wide range of possibilities in the project, spot, and hot up-set welding fields, such as: quick-change tooling, bearing guided accuracy, short run mobility, and adaptive "SHUNT fixture tooling."
Features
Freestanding for miniature parts production

Linear and bearing guided smooth motion

Weld cylinder: 1/2" to 1" bore x 3/4" stroke

MP1: Dead weight head force

MAP2: Shunt-Fixture weld tooling

MAP3: Spot weld tooling

6" bore x 4" stroke weld cylinder
Specifications
Stroke: 0" - 3/4" (additional stroke available)

Dimensions (inches HWD) (lbs. Weight)

MP1: 7" x 3" x 5" 4.5 lbs.

MAP1: 12.5" x 3" x 5.5" 6.0 lbs.

MAP2: 10.5" x 6" x 11" 5.5 lbs.

MAP3: 14" x 4" x 9" 7.0 lbs.
Options
1/2" to 1" bore weld cylinder

Additional weld cylinder stroke

Adjustable retract stroke cylinder for multi-positioning

Custom tooling designed for the current job
Power requirements must be verified at the time of purchase. Specifications are subject to change without notice. Customer assistance in evaluating proposed application is available. Photographs shown are typical configurations and do not necessarily represent the standard product.