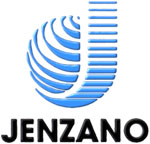 sales@jenzano.com
Telephone: (386) 761-4474 USA

Model TTF1
Tensile Test Force Gauge

SPOTWELDING QUALITY
REQUIRES THIS
"JENZANO COMBO"
Features
0 to 5,000# (max) full scale electronic reading
Maximum specimen (HWD): 1/8" x 1" x 8".
Peak Hold and Recall Memory
Shunt Calibration for easy calibration checks
Digital 4.5 Display
Infinite Resolution
Industrial hardened, low maintenance
Manual Hand Wheel, or your low-speed drill motor

Specifications
Repeatability (max.): +/- 0.25% full scale

Linear (max.): +/- 0.1 F.S. full scale

Dimensions (HWD): 6" x 24" x 13"

Weight (approximate): 65 lbs.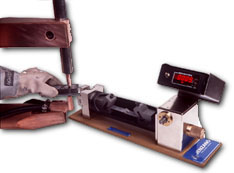 DUAL FUNCTION, SINGLE PRICE
Can be used with:
Power requirements must be verified at the time of purchase. Specifications are subject to change without notice. Customer assistance in evaluating proposed application is available. Photographs shown are typical configurations and do not necessarily represent the standard product.