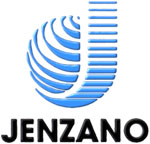 sales@jenzano.com
Telephone: (386) 761-4474 USA
Services

REPAIRS

TOOLING

FIXTURING

REBUILDING

DESIGN
Jenzano offers its customers full support for most major welding controllers, including Pertron/Square D, Weltronic, Entron and many others. We stock a supply of "loaner" controls that are available for your use so that you can get back up and running while your system is being repaired.
Repairs typically must pass a final test in our environmental chamber to simulate the worst of your in-house conditions. However, our repair service doesn't stop at the door.
When you need us, we'll be there to make house calls, whether you need us to repair your welder, control or ancillary equipment, or to help develop and/or optimize your welding process.
Since Jenzano is experienced at building one-of-a-kind machines, our facilities are uniquely suited to the special needs of our customers.
Custom tooling, special electrodes, fixtures, rebuilds and modifications are handled on a "one-on-one" basis. From the manufacturing and repair of seam weld heads to special electrodes, a Jenzano team member will be providing personal service. In fact, you will more than likely be working with the team member that will be carrying out the job. We do not have salesmen, managers or middlemen to complicate the job.
Where the job demands it, we can provide you with CAD drawings, walkthroughs, simulations and/or visualizations. From the ordinary to the extraordinary, let Jenzano do the job.
Among some of our many services:
Design and build automated machinery and robot cells

Build special tooling, fixtures and electrodes

Field installations, modifications, repairs

Custom software for PLCs, PCs

Implementation of microprocessor products

Rebuild and recondition machines

Printed circuit board repair (Pertron/Square D, Weltronic, Entron and many others)

Product and process design

PWC-300 repairs, service and rebuilds

Entron repairs and service

Weltronic repairs and service

Programming assistance/classes

Upgrades

Rebuilds

In-house repairs and service

Consultation/training/installation

Rewiring