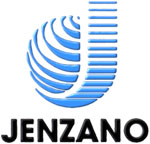 sales@jenzano.com
Telephone: (386) 761-4474 USA

Custom Machinery

Backed by over 40 years of experience

, the Jenzano team can help you realize your production goals with an assembly machine designed and manufactured for your specific needs. Jenzano machines are built to industry standards that make for easy maintenance and operation.

Jenzano can not only build your custom assembly machine(s), but also design and build your entire production line. Your machine will be completely documented with an operator's manual, electrical drawings, software listing, installation details and also drawings on replaceable parts if desired.

However, we do not stop with drawings. We can run pilot productions to debug new assembly methods and processes, as well as train your operators and maintenance personnel, in order for you to get the most out of your investment. Avoid the hassles of in-house design and let Jenzano build your one-of-a-kind machine today.